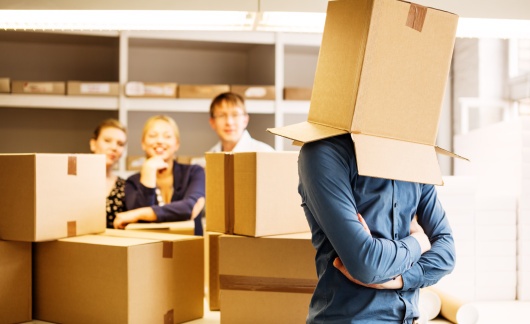 If you are looking at this webpage, it is likely that you already have a vision for your business.
Now it's time to gather your professionals . . .
time to transform your vision into reality.
Distributor Agreement
Ready to start thinking outside the box?
Contact Click here to contact Attorney Michelle L. Grenier, Small Business Lawyer, Trademark Attorney and Executive Contract Lawyer.an experienced Distributor Agreement Lawyer,
for advice regarding your Distributor Agreement.
Making the world a better place to do business, one Agreement at a time!
Frequently asked questions.
Q:How can I reduce the risk of my Buyer circumventing me and dealing with the Supplier directly?
A: Include non-circumvention terms in the Distributor Agreement.
Q: How do I know who is responsible for the shipment and when risk transfers?
A: Include risk transfer terms in the Distributor Agreement.
Q: Who will pay for customs duties, etc.?
A: Include allocation of responsibility in the Distributor Agreement.
Follow Me
Ready to DO IT RIGHT?
Review this Distributor Agreement Checklist.
Then contact a business attorney and obtain advice for your situation.
Clients often tell me during our first conversation, "I contacted you, because I want to do it right!" If this sounds familiar, contact me to discuss your particular situation.
Rule #1: "Get it in Writing"
Disputes can be very costly and and can damage business relationships. The key to dispute-avoidance is implementing a clear and well-drafted Distributor Agreement. The Distributor Agreement should clearly set forth the duties, responsibilities and expectations of each of the parties. The Distributor Agreement should also set forth provisions related to limitations and protections that each party can understand.
19 Issues for Distributor Agreement
1. Legal Identity of the Parties of Distributor Agreement (it is important that the identity reflect the legal names of the entity(ies) and/or individual(s) and the State or Country where the entity is registered, as well, as the full address).
2. Appointment of Distributor for Distributor Agreement (or Seller, Reseller or broker)
a. Specify whether Distributor Agreement is an exclusive or non-exclusive distributor agreement;
b. Set forth territory;
c. Specify if there is a right to bind supplier; and
d. Permit or prohibit assignments of the contract and/or appointment of sub-distributors.
3. Term and Termination of the Distributor Agreement.
4. Define Products or Services and reservation of rights, right of first refusal, etc.
5. Clearly set forth Pricing terms (e.g. intial, notice for changes, etc.) for the Distributor Agreement.
6. Terms of Payment (Currency, Letter of Credit, etc.)for the Distributor Agreement.
7. Performance requirements (sales targets, remedial measures, etc.) for the Distributor Agreement.
8. Procedures related to Ordering and Shipping (risk allocation, etc.) for the Distributor Agreement.
9. Supplier's Responsibilities (min. & max. order, tech. support, marketing, etc.) for the Distributor Agreement.
10. Distributor's Responsibilities (inventory, reporting, training, etc.)for the Distributor Agreement.
11. Government filings or approval (allocation of responsibility,etc.) in relation to the Distributor Agreement.
12. Warranty (minimum warranty required by law, defective product procedure, etc.) applicable to products sold under the Distributor Agreement.
13. Intellectual Property rights (parties rights, granted and reserved, etc.) granted via the Distributor Agreement.
Why Hire a Trademark Attorney?
14. Termination (auto renew, special circumstances, etc.) provisions of the Distributor Agreement.
15. Non-Circumvention & Confidentiality terms for Distributor Agreement.
16. Whether Assignment of Distributor Agreement is allowed and under what circumstances.
17. Post-Termination Rights, remedies, etc. to be included in Distributor Agreement.
18. Dispute Resolution process for disputes arising under Distributor Agreement.
19. Non-compete provisions required by either party to the Distributor Agreement.
Click here for more information and to schedule a Consultation with Attorney Michelle Grenier, to discuss your Distributor Agreement.
Contact Michelle Grenier
Click here to schedule a consultation with Michelle L. Grenier, Esq.,
* This is not an exclusive checklist and you should not rely solely on this checklist.
You should consult an attorney as to the specifics of your situation.
Taking the Path Less Traveled.
When taking the path less traveled, remember your compass. In business, your compass is a team of professionals that help guide you to your goals.
Schedule a consultation and "get the ball rolling."
This may be considered advertising under the Massachusetts and Maine Rules of Professional Conduct