Attorney Michelle DelMar

Focusing on Business, the Whole Business and
Nothing but the Business.
Michelle DelMar, Esq.
Small Business Lawyer, Trademark Attorney and Executive Contract Lawyer.
Martindale-Hubbell®
Client Review Rating: "Preeminent" (5 out of 5)
Peer Review Rating: 4.7 out of 5
Michelle DelMar, Legal Strategist for Top Growing Businesses, provides information, guidance and services for small businesses:
Taking small businesses From Startup:
Funding and Financing information
to Operation:
and Exit, Sale or Transfer:
Sale of Lease Assignment,
Merger or other disposition.
Follow Me
Want to Discuss your Business Issues? Click here to speak to Michelle Grenier and/or schedule a consultation.
Subscribe to our blog
Michelle DelMar, Esq.
Business Lawyer, Trademark Lawyer and Executive Contract Lawyer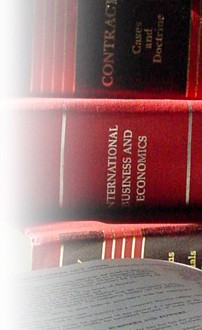 Understanding contracts. What is a contract?
GET IT IN WRITING . . . BEFORE YOU COMMIT YOUR VALUABLE MONEY, TIME AND EFFORTS.
A contract is a promise or set of promises, for breach of which the law gives a remedy, or the performance of which the law in some way recognizes as a duty.
Risk. The biggest risk is not having a signed comprehensive contract; the second biggest risks, is in not fully understanding your contract.
Tags: Confidentiality Agreement Checklist, Distributor Contract, Executive Contract, Independent Contractor or Employee, Joint Venture Agreement Checklist, Non Compete Agreement Checklist, Strategies from Business and Trademark Lawyer, Contracts, What Business Owners Should Know; Corp.'s & LLC's, What are Trademarks, International Business Law