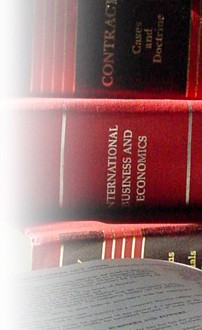 Understanding contracts. What is a contract?
GET IT IN WRITING . . . BEFORE YOU COMMIT YOUR VALUABLE MONEY, TIME AND EFFORTS.
A contract is a promise or set of promises, for breach of which the law gives a remedy, or the performance of which the law in some way recognizes as a duty.
Risk. The biggest risk is not having a signed comprehensive contract; the second biggest risks, is in not fully understanding your contract.
Before you sign

a contract and commit your MONEY, ASSETS, TIME AND EFFORTS, ask yourself the following questions:
Do I clearly understand what exactly I am promising?
Has the other party made any real promises?
What are my rights? Do I fully understand them?
Am I personally liable for the promises made?
Are my personal assets at risk of seizure and sale?
Is the contract enforceable?
Have I protected myself as much as possible concerning this agreement?
Michelle L. DelMar is an experienced Business Lawyer and will provide you with cost effective, comprehensive legal analysis and advice concerning your contracts.
RELATED ARTICLES
Click here to schedule a Consultation followed by a Free Written Summary with Analysis of your business goals, corresponding legal issues, costs involved, and more.
This may be considered advertising under the Massachusetts and Maine Rules of Professional Conduct.
© 2014-2019 Michelle L. DelMar, Esq. All rights reserved. Boston Business Lawyer, Massachusetts, USA | Maine Business Lawyer, Portland, Maine 617.728.9800 Contact Us.