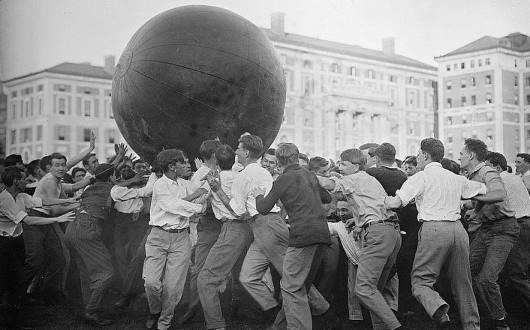 New Business Checklist
1. Gather Your Team of Professionals (Legal, Tax/CPA, Bank Rep., Insurance agent)
2. Confirm in writing the promises made by each Participant (roles, duties, responsibilities and any limitations, expectations and assumptions made).
3. Register Trademark, Copyright and Patents .
4. Learn the differences between LLC's and Corporation and S-Corp.
5. Obtain By-Laws, Shareholder Agreements & Operating Agreement.
6. Obtain Fed ID for Business.
7. Open separate Bank Accounts for Business.
8. Create a realistic budget and learn about Financing Options.
9. Learn about and Obtain Applicable Business Certificates, Licenses & Permits.
10. Understand the Letter of Intent, Lease and Guaranty, before you sign.
11. Understand Licensing Intellectual Property (trademarks, designs, patents, content, etc.).
12. Learn about Employer Posters Required by law.
13. Learn about and obtain appropriate insurance coverage.
14. Register with the State for Sales and Use tax if applicable.
15. Establish Payroll System.
16. Obtain Protection with Terms of Use, Terms of Sales, Privacy Policy, IP Notices.
17. Comply with merchant credit card transaction requirements.
18. Obtain Protection with Agreements, such as:
a. Website & Logo Designer Agreements (like real Estate, e.g., you don't own your logo or website design, unless a proper signed writing assigns ownership of it to you).
b. Employment Agreements: Non-competes, Assignment of Rights, etc.
c. Executive Compensation Agreements: Profit Sharing, etc.
d. Independent Contractors (learn the difference between contractors and employees)
e. Confidentiality Agreements
f. Strategic Marketing Alliance Agreements
g. Supplier- Buyer Agreements
h. Manufacturer – Distributor and Broker Agreements (Non-circumvention, etc.)
19. I-9 Forms and other immigration compliance issues.
20. Mergers and Acquisitions.
21. Domestic and International Subsidiaries.
22. Franchising.
23. Create an Exit Strategy at startup; don't wait until it's time to exit.
24. Business Sale or Wrap Up.
25. Protect your Wealth.
You should not rely solely on this checklist. Consult legal counsel with regard to the particulars of your situation.
Consult a competent experienced Trademark Lawyer to discuss your specific situation. Click here to schedule a consultation with Michelle L. Grenier, Esq., Trademark Lawyer.
Click here to contact Attorney Michelle L. Grenier, Small Business Lawyer, Trademark Attorney and Executive Contract Lawyer.
Copyright (c) 2011-2012 Michelle L. Grenier, Esq. All rights reserved.
Tags: trademark registration, intellectual property rights, trademark, trademark lawyer, trademark law, trademarks, intellectual property, trademark attorney, Intellectual Property agreement, license trademark, license intellectual property