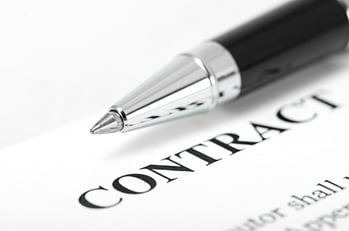 Understanding Business Agreements for Small Businesses and Executives
Experienced Business Lawyer, Michelle DelMar, helps businesses protect their investment, with a variety of contracts, agreements, advice and representation. Attorney DelMar will provide you with a Free Consultation, with suggestions and recommendations related to your business goals and corresponding legal issues. Following the consultation, you will receive a free summary of issues with recommendations.
CONTRACTS FOR JOINT VENTURES AND MULTI-PARTY PROJECTS:
Joint Venture Agreements - Joint Venture Agreement Checklist
Collaboration Agreements - Collaboration Agreement Checklist
DISTRIBUTORS & MANUFACTURERS/SUPPLIERS:
BUYING A BUSINESS - Selling a Business:
Business Acquisition Agreements
PROTECT YOUR TRADE SECRETS:
Confidentiality Agreement - Non Disclosure Agreement NDA
SELLING & PROTECT YOUR INTELLECTUAL PROPERTY (TRADEMARKS, TRADE SECRETS, PATENTS, ETC.)
Licensing Intellectual Property Information
EXECUTIVE CONTRACT:
Executive Contract (Executive Employment Agreements; Executive Compensation Agreements; Executive Contracts Lawyer)
INFORMATION ABOUT SPECIFIC AGREEMENTS:
Airport Concessions Lease Agreements
Franchise versus Licensing Agreements
Website Design Development Agreement; Protect one of your most valuable assets, that is, your website.
Want to Discuss Your Business Issues? Click here to schedule a Consultation with Michelle L. DelMar, Esq., an experienced Business Lawyer.
This may be considered advertising under the Massachusetts and Maine Rules of Professional Conduct.
© 2014 - 2019 Michelle L. DelMar, Esq. All rights reserved. DelMar Law Offices 617.728.9800 | Maine Business Lawyer, Portland, Maine